Profile: Axis
WHO WE ARE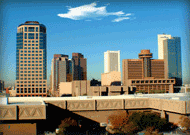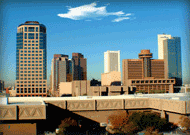 Axis, Inc. is a promotional marketing company. We started in Denver, Colorado in 1992. Our niche is providing our clients with a simple but dynamic marketing approach that has immediate and measurable results. We do this by focusing our promotions on volume, exposure and intense localized market penetration. For our clients, the end result is thousands of new customers who are very likely to be loyal to their brand because of the quality of the product and the professionalism of the promotion.
We have since expanded with other associates offices nationally. Axis organizational goals are to expand into 6 new major markets in 2007. We only promote from within. The attitude is very simple, if you want to coach any part of our team or department....then you should be able to play every single position. The team atmosphere has allowed for our continued growth and expansion. The Axis organization provides consulting, networking and training support for each facility. Which enables us to remain at peak performance standards.

WHAT WE DO
The concept is simple: instead of a company creating TV, radio or print ads to be run all over the country, when they develop a new product or launch into a new product category, they can choose to utilize the resources of Axis to create a word-of-mouth "buzz" for the product. Our sales and marketing representatives are highly professional, extremely motivated and very personal. They take pride in their ability to create brand name recognition, build brand name loyalty and generate thousands of dollars in sales per week with their enthusiastic, yet alternative approach to contemporary marketing methods. The success of our cutting edge promotional marketing method has lead to the need to expand the program.
Open Jobs
There are no jobs currently listed.